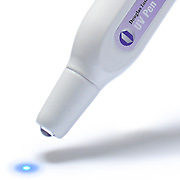 News |
August
Douglas Instruments to launch product to compliment automatic protein crystallization robots. more...
Product and engineering design
Experienced, creative, diverse
Works Design is an experienced team of creative designers and engineers assisting clients in inventing and developing new products for a diverse range of sectors.
With over twenty years in product design, engineering design, industrial design and styling, prototyping and design management, Works Design can provide the expertise needed to get your product to market on time and within budget.
The portfolio shows examples of recent and past work. For more information, or to discuss a new project, contact Works Design.